(adapted from the Sail1Design article originally printed HERE)
Coconut Grove Sailing Club, January 20, 2020 — 37 teams from across the country competed over a three-day span on the waters off Miami for the International 420 North American Championship. I worked with 2 Chesapeake Bay teams at this event, teams that are on opposite ends of the i420 journey. Trevor Davis/Will Cornell,
both preparing for college, are experienced, successful i420 veterans, and class rookies Thomas Sitzmann/Robby Meek, who are just starting out, in fact rigging their boat for the very first time the day before the regatta started! As a newcomer to the class myself, I was immediately both struck by and impressed with the talent among sailors and coaches; this is an intensely competitive class, and those at the top pursue sailing competition at a virtually professional level. If you want to sail a 2-person trapeze dinghy against the very best, this class will not disappoint you. It was also nice to see many young teams, some recent Optimist Class graduates, taking the next step and learning a whole new type of sailing.


VENUE/CONDITIONS
Upper Biscayne Bay dished out a great variety of conditions; this required sailors to excel in just about every condition, and forced tuning changes not only day-to-day, but for many, out on the water as well. Shifting gears with confidence was a necessary skill at this regatta, and in the lighter wind races, consistent lane management was crucial, as bad air and missed shifts are even more costly when the wind is light.
Day One brought a brisk 15-25 knot E wind that settled down a bit as the day went on. Four races were sailed in these mostly full-on conditions. Sunday, day two, brought very light airs, 4-8 knots from the SE-S, and the fleet sailed 3 races in non-trapping conditions. Day three, Monday, brought a N wind that never built up to the forecast, and stayed in the 5-9 range for the regattas final two races. This race committee did an impeccable job with communication, race course placement, size, and most impressive, their ability to keep the regatta moving at a brisk, but not break-neck, pace.
THE SAILING
The line size and race course length allowed sailors a fair chance to do all of the following:
Gain an advantage with great boat handling
Gain an advantage with superior boat speed
Come back from a bad start, missed shift or bad luck (unpredictable wind shift/hole)
Lose position by not constantly making solid tactical decisions
Lose distance when lacking clear air, proper lane management on all course legs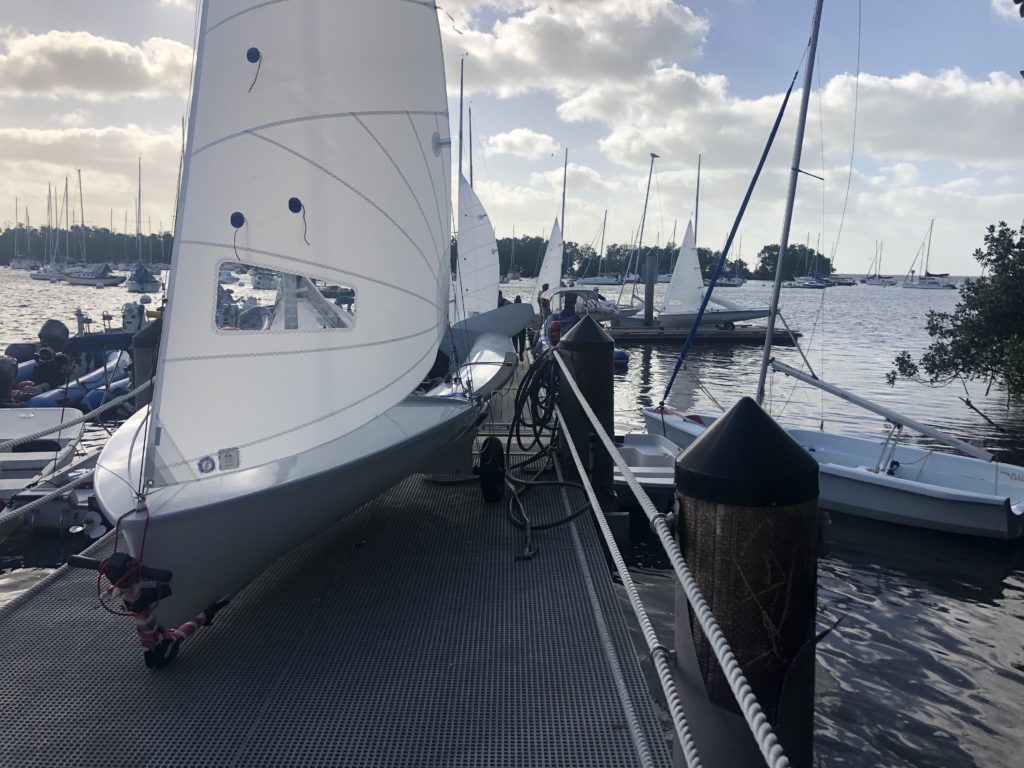 One bad decision in this fleet was very costly. It was not uncommon to see teams lose 5-10 boats simply by being on the wrong side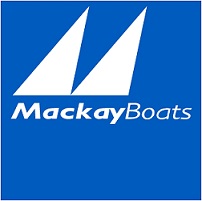 of a shift or missed puff. Teams that excelled in this event had great boat handling, great speed, and maybe most importantly, the confidence in these two factors to be able simply to focus on the racing.
A big key in this class is the ability of both skipper and crew to work together intuitively to shift gears and execute excellent boat handling, especially around marks, so that all mental focus can be placed on the race course, the competition, and the wind. Big gains (and losses) happened at the start and turning marks, which is a function of boat handling. Big gains (and losses) also happened on the course legs, which was a function of speed, confidence in trim/tuning, and consistent lane management.